Waterproof Camera Housing Outex Flash, Data, or Tripod Add-on Kit
Outex ships WORLDWIDE. On checkout, please select a shipping method that works best for you!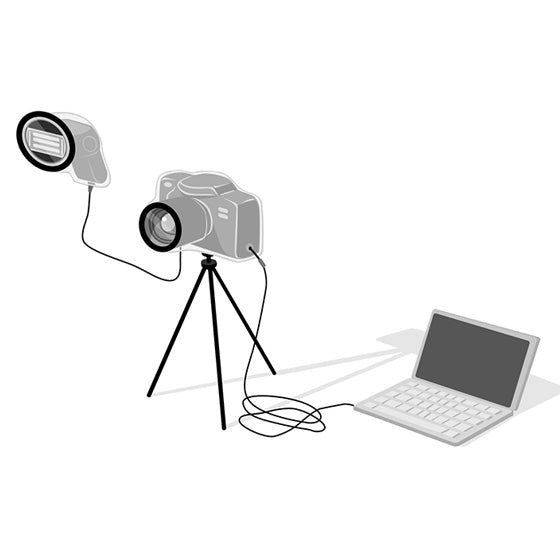 This add-on kit is an upgrade and requires a Pro Kit to work.

All Add on products/kits supplement a Pro Kit you already have.  They are fully compatible with parts you already own, such as front & rear glass, accessories, etc, and add the parts you need for the desired addition, such as data, tripod, pistol grip, etc.
The Flash, Data or Tripod Add on Kit contains the following products:
- Pro Cover FT with attached flash space and 1 opening for cable/tripod
- Flash Lens
- Flash Glove 
- Cable Adaptor + Plug for Tethering
- Tripod Adaptor that allows waterproof tripod mounting
- Lubricant for use with the plug/cable
The Cover FT (with Flash space and 1 opening for tethering/tripod) has room for an attached (hotshot) standard size flash and 1 opening on the bottom, that allows using the tripod adaptor for tripod use, or the cable adaptor w/ plug for tethering it to an external device such as computer, display, battery, external lighting, etc.  The flash space accommodates most brand flash products.
The Cable Adaptor allows waterproof tethering to external devices, such as audio, video, power, or data.  The cable adaptor in this kit includes the required plug you need, but it does not include cables since the cable depends on what you're trying to do.  It works with any cable that fits thru the cable adaptor opening.
The Tripod Adaptor allows waterproof tripod mounting.  It simply extends the cameras's quarter-inch tripod mounted that's standard on all cameras to the outside of the Outex housing.  In other words, it creates an external, waterproof tripod mount, just as if you were connecting to the camera.  If it's compatible with your camera, it's likely compatible with the Outex tripod adaptor.
Both the Outex Cable Adaptor and Tripod Adaptor use the same Cover T opening and share the same dimensions, so they are interchangeable.  With the Outex Cover T you can use either/both separately.  If you need to use both at the same time, you would need a Cover T2 with 2 openings. 
The Flash Cover FT has room for an attached flash and 1 opening for Tripod and/or Cable adaptor at the bottom.  
Please contact our tech support team if you have questions or would like to discuss variations or use examples.
Here's an example of the Outex underwater Tethering solution in use at Sony's Kando 2.0 event in Monterey, CA in 2018.
https://outex.com/blogs/news/underwater-tethering-at-sony-alpha-2018-kando-event-in-monterey-ca
Here's are some video examples from our YouTube Channel
Outex user Community
Our worldwide community continues to grow and encompasses enthusiasts and professionals in a variety of areas. Explore...